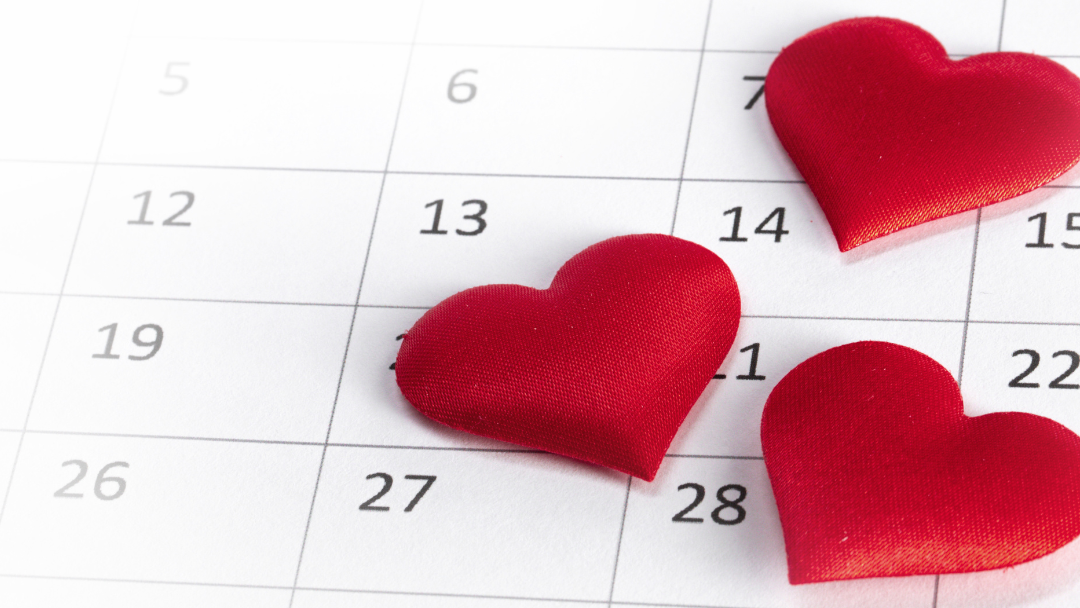 When is American Heart Month?
February is American Heart Month. President Lyndon B. Johnson issued the first proclamation in 1964, and the succeeding U.S. Presidents continued to honor American Heart Month in February.
What is American Heart Month?
American Heart Month shines a spotlight on cardiovascular disease and raises awareness about heart health. It's an opportunity to share, educate, and empower each other to reduce their risk of heart disease, understand risk factors, and make healthy lifestyle changes.
American Heart Month Facts
Heart disease remains the leading cause of death for both men and women in the United States.
On average, someone in the U.S. dies of cardiovascular disease every 34 seconds.
On average, someone in the U.S. dies of a stroke every 3 minutes and 17 seconds
Approximately every 40 seconds, someone in the United States will have a myocardial infarction.
Risk Factor Statistics
25.5% of US adults have high LDL-C (>130 mg/dL)
9.7 million adults have undiagnosed diabetes
29.3 million adults have diagnosed diabetes
115.9 million adults have prediabetes
122.4 million, or 47% of Americans, are estimated to have hypertension.
Less than 10% of US adults met the guidelines for whole grain, whole fruit, and non-starchy vegetable consumption in 2017-2018.
On average, 1 in 4 adults in the United States reported achieving adequate leisure-time aerobic and muscle-strengthening training activities to meet the physical activity guidelines.
1 in 7 male adults and 1 in 9 female adults are current smokers.
Why do we need Heart Disease Awareness?
Heart disease is the leading cause of death in the United States. However, 80% of premature heart disease and stroke is preventable.  Most middle-aged and young adults have one or more risk factors for heart disease, such as diabetes, high blood pressure, high cholesterol, physical inactivity, or being a smoker. Having multiple risk factors increases your risk for heart disease. By learning more about your risk factors, you're able to take the necessary actions to change the trajectory of your health, reduce your risk for heart disease, and make small, impactful changes to support your heart health.
How do you celebrate Heart Month?
There are a variety of ways you can become involved. Here are some activities to get you started!
Wear red on the first Friday of February for National Wear Red Day to raise awareness about heart disease and encourage others to do the same.
Try a new recipe. Ask friends and family to share their favorite heart-healthy recipe with you.
Plan a date to go on a hike or cook a heart healthy meal with your loved one.
Participate in a challenge with friends and family members. One week, focus on trying to lower the sodium with flavorful alternatives or increase your steps.
Grab your heart healthy grocery guide and sign up for my newsletter below to receive updates, nutrition support, and tools to help you during Heart Month and beyond!
References:
American Heart Association. 2023 Heart Disease and Stroke Statistics Update Fact Sheet. https://professional.heart.org/en/science-news/-/media/453448D7D79948B39D5851D1FF2A0CFE.ashx
https://www.nhlbi.nih.gov/education/american-heart-month
https://www.cdc.gov/heartdisease/american_heart_month.htm
https://www.cdc.gov/vitalsigns/million-hearts/index.html#:~:text=80%25%20of%20premature%20heart%20disease%20and%20strokes%20are%20preventable.