You've officially set up your virtual EMR, contracted with insurance companies, and officially launching your private practice. You've put in the work and accomplished so much already. Now, it's time to put you and your practice out there! This is where branding and marketing can help launch your business. Here are some suggestions to help you get started.
Professional Pictures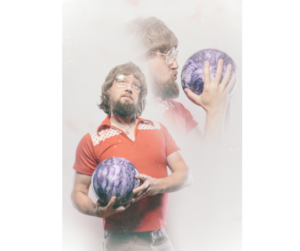 I'm not talking old school Glamour shots. These pictures should be in your element. You can have a friend who is a good photographer help you out or hire someone to take some pictures with a few outfit changes. If you want people to see you as an expert, you have to present and act like one. These pictures can help you do just that! You can then utilize your new beautiful pics on social media, for your future website, business cards, or educational materials.
Reach out to your Family and Friends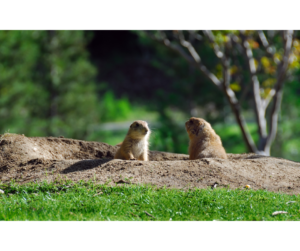 This, my friends, is a game-changer. And here's why. Your friends and family (most often times than not) are your #1 fanbase. They want to encourage and support you! Write a letter explaining what you do, who you help serve, and that you practice virtually. Tell them what insurances you are accepting and a way to contact you. Then, mail or e-mail the letter to them. By sharing the clients you wish to serve, your family and friends most likely know someone who would benefit from your services, and will pass your information along to them!
Network with other healthcare providers/professionals/companies that serve your ideal client
It's not about what you know, it's about who you know. I can't emphasize the power of networking enough. Put yourself into your ideal client's shoes. Where are they going to for their healthcare providers? Who or what are they turning to for information? Examples can include, but aren't limited to, primary care physicians, cardiologists, endocrinologists, gynecologists, pediatricians, physical therapists, podiatrists, personal trainers, ophthalmologists, integrative therapies, rehabilitation centers, etc. Then, network with the gatekeeper. The Gate Keeper is usually the person in charge of setting up meetings for the physicians or are responsible for sending referrals. This is usually the office manager or assistant. Talk to them, fax them some more information regarding your practice, or set up a meeting regarding how you can help them support their patients through nutrition and improving patient outcomes.
For me, I decided to create a packet for local cardiologists explaining more about me. I used Canva (see more about it below!) to create personalized letters for each practice explaining more about me, that I'm a virtual practice, which insurances I accept, and how I can help them serve their patients. I created a folder with the letter, an infographic explaining my areas of expertise and how nutrition services can impact their patient's cardio-metabolic markers, a checklist referral sheet with the most common diagnosis(es) codes as well as a bag filled with heart-healthy snacks. Out of the 7 offices I visited, two got back to me. And guess what?! Both of them are my top two referral resources to this day. I'm forever appreciative to them!
Social Media: Which platform to choose?
From Facebook to Instagram to YouTube, there are many ways to get your name out there. Is it overwhelming? Absolutely! I'm still trying to navigate social media. But I would suggest 3 things that can help:
Find the platform your ideal client utilize. Do some research with this one. Are you focusing on helping business professionals? LinkedIn may be best for you. Want to help busy moms with recipe ideas? Instagram may be the one you choose.
Stick with 1 Platform to start out with. This allows you to get to know that platform better, how to utilize the algorithm to help you appear in searches, and how to craft your content.
Make a business account. Do not use your personal accounts. Make sure to switch to a business account. This will also give you additional insight regarding your audience such as engagement with posts and what time of day viewers are most active.
My Favorite Business Tools
*Please note that I'm an affiliate for some of the following tools, meaning if you click a link for a tool and make a purchase, I earn a commission at no extra cost to you. My recommendations for these products or services are based upon my personal experience utilizing them and because I feel that they are genuinely helpful or useful. Please don't spend any money on these products unless you believe they will help you achieve your goals.
Canva
Canva is one, if not my most, utilized marketing tool and is perfect for all of your branding and marketing needs. You can start designing at the click of a button and create content for your social media pages. You can start from scratch or utilize the hundreds of templates that Canva has created. You can design everything from a social media post to a presentation to a video. It's incredibly easy to use and the possibilities are endless! What also makes it amazing is that you can resize your design to fit any social media dimensions without having to rework it or remake it. Plus, you can create your own Brand Kit that can be used when creating your designs. A brand kit helps you to streamline your brand or company's appearance, look, feel, and vibes. Examples of what is typically part of your Brand Kit includes your logo, color palette, fonts you use, or pictures for inspiration for the look and feel of your brand. Canva has a free trial to get you started so you can explore and discover more about what's possible with Canva. When you upgrade to Canva Pro, it unlocks even more features. It allows you to also input your Brand Kit! which can make it super easy to be consistent and seamless with your content.
HealthProfs
This is a search engine where you can create a professional listing for yourself. You create a profile, add a biography, and discuss your specialities. It may be another option to get your name out there, especially when individuals search for a dietitian in their area. I can send an invite to you to trial healthprofs.com for 6 months for free! After that, there is a monthly charge. If you are interested in a trial, send me an email to [email protected] and let me know. I'd be happy to help!
RD2RD Marketplace
RD2RD is a perfect place to go to for literally, almost anything nutrition and private practice related. You don't have to reinvent the wheel with these amazing resources from nutrition experts. From handouts to presentations to guides, it's definitely worth looking into! Head to the site by clicking here RD2RD
ConvertKit
Finding an e-mail marketing platform has been on my to-do list forever. I knew that I wanted to start building my e-mail list and was on a search for an e-mail provider that could be helpful. I've jumped back and forth between sooo many. Ultimately, I knew I just had to choose one and stick with it. The one I chose was ConvertKit! After reviews from other dietitians, hearing Pat Flynn of Smart Passive Income discuss it, and testing it out myself, I liked how it was easy for me to figure out and navigate.
New Zenler
If you're thinking about having a platform that can serve your clients through courses, webinars, or digital products, this might just be the perfect option for you! I utilize New Zenler to host my Heart Health League Membership, and I love it so far. It's still in beta testing. However, that means a lower price point for a lot of value. Zenler has a wealth of tutorials to assist you in learning. There is also a private Facebook group with Zenler gurus that understand and can help you navigate the platform. Right now, Zenler is invite-only so if it's something you might be interested in, click on the link for your invitation! You can also go to the Heart Health League Membership to see what Zenler could look like.
EatLove Meal Planning Software
I wanted to be able to provide additional support for my clients who feel overwhelmed by trying to figure out what and how to eat with heart disease. I knew that by clients wanted meal plans as they found it easier to get them started. EatLove provides the ability to create a customized nutrition Rx and meal plan for your clients. It has saved me HOURS of time creating meal plans and has been very helpful to my practice. I'm continuing to discover it's capabilities, but it can make a great add-on service you can provide to your clients. Check it out!
EatLove Free Trial with Credit
Examine
As the go-to nutrition expert in your niche, it's imperative that you stay up-to-date on the latest trends, research, and information. Not only does this give you the opportunity to better serve your clients, it also builds your credibility. While I love reading studies and journals, it can be time-consuming. Sometimes, we just need the most important pieces and know that the research we are referencing is from a credible source. Enter Examine – a resource for reliable nutrition information. For a monthly, annual, or lifetime fee, you can get access to studies' summaries, supplement guides, and research-backed articles. If you are thinking of doing freelance writing, doing media work, or simple want to help your clients through sound, evidenced-based nutrition information, I highly recommend it!
DietitianHQ Symposium
The DietitianHQ Symposium is a virtual symposium created and run by the incredible Heather Neal. It's usually run twice per year, in the spring and the fall. It consists of a few jam-packed days featuring guest speakers, most of which are dietitians. From media-based dietitians, to freelance writing, and entrepreneurs, you will gain a wealth of knowledge and insight. The Symposium is the perfect place to get your feet wet into what's possible for you! You can learn more here:
Wishing you all the best on your branding and marketing!