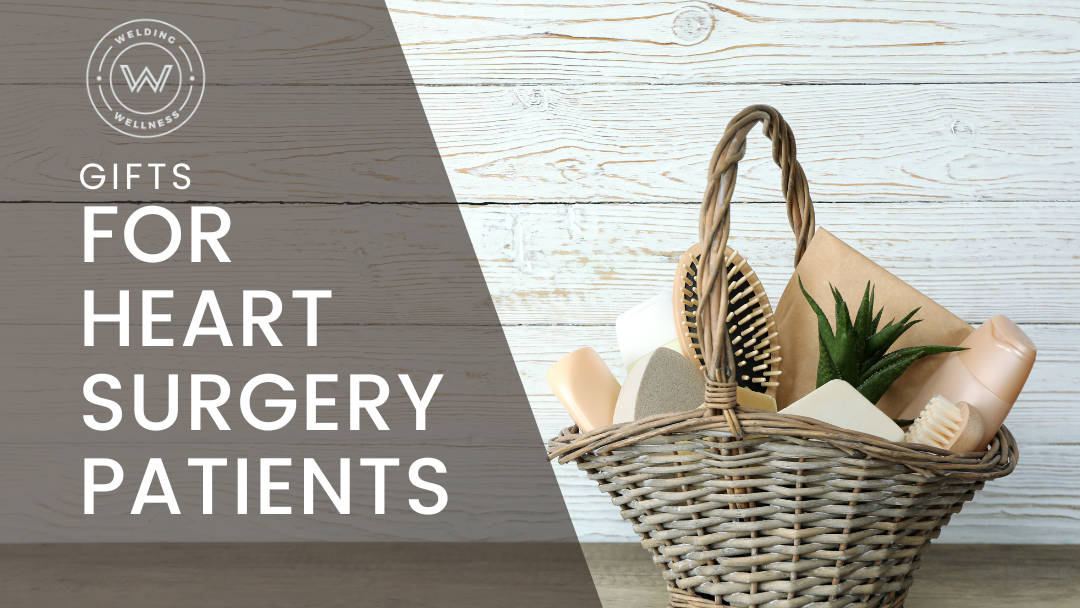 ---
Are you searching for gifts for heart surgery patients? Did your loved one recently have open heart surgery, and you're on a quest for ways to help make the healing process a bit easier? Here is a collection of items and services to wrap them in support, care, and love on their road to recovery.
Disclaimer
This list is a compilation of some of my favorite suggestions and ideas from around the internet. Some external links on this page are affiliate links, meaning if you click an image/link and make a purchase, I earn a commission at no extra cost to you. My recommendations for this list are based upon products or services that I feel could help you on your heart health journey. Please don't spend any money on these products unless you believe they will help you achieve your goals.
---
Heart Healthy Gift Boxes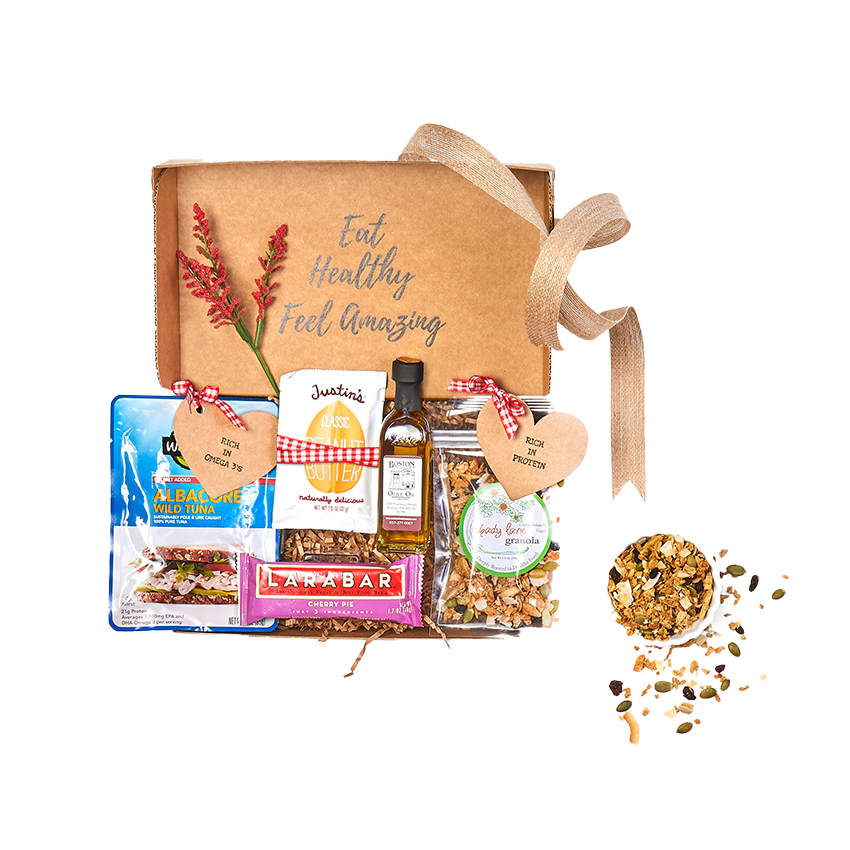 A fellow Registered Dietitian started Nutritious Gifts to create healthy and nutritious gift packages to send to loved ones with particular conditions such as heart disease. The Heart Healthy Low Sodium Gift Box features RD-Approved snacks and treats. Find out more here: Heart Healthy Gift Baskets
Cookbooks
Services
Share your Health and Healing Journey
One of my dear client's husband introduced me to CaringBridge, a free online tool for sharing health updates, news, and inspirational and thoughtful messages to your loved one. You can also post journal entries about your road to recovery. I thought it was a wonderful tool to help send support and well-wishes, share updates, and coordinate care. According to CaringBridge, "Your personal CaringBridge website is designed to rally your family and friends together, to offer you support when and how you need it".
It also gives you the capabilities to put together a meal train. A meal train can be a helpful way to assist your loved on the road to recovery. Family, friends, and co-workers can sign up to prepare a heart-healthy meal. It can help lessen the worry about what and how to eat and focus more on getting better!

Cooking + Meal Services
Thinking about what's for dinner can create more stress during the few weeks following heart surgery. It can feel even more overwhelming trying to figure out how to incorporate a heart-healthy eating pattern, especially if your loved one never followed one before. By providing a homemade meal, dinner dish, or a gift card, it can help improve their recovery and jumpstart their journey into heart-healthy nutrition.
Meal Train to plan and designate provided meals by friends and family the week after surgery
Prepared meals lower in saturated fat and sodium
Easier cooking appliances for one pot meals such as a pressure or slow cooker
Gift cards for meal delivery companies
Gift cards for their local grocery store

Home & Helpful Services
Doing housework like cleaning, doing laundry, and mowing the lawn can feel daunting. Plus, some of these daily responsibilities and activities may cause bending or lifting in ways that should be limited as your loved one heals. By giving them the gift of this service, it reduces the pressure of pushing to complete these tasks. They can focus more on resting and less on stressing!
Cleaning service to wash, vacuum, and tidy up the house
Laundry/dry cleaning service
Lawn care service to mow, rake leaves, and remove debris
Snow removal service: neighbor to assist in shoveling, snow-blowing or a plow service to keep the walkway and driveway clear and free from icy hazards
Help with setting up pharmacy delivery or grocery store delivery
Transportation to and from post-op doctor's appointments
Support Services
Having heart surgery is a life-changing experience. It can be traumatic and unexpected and have a significant impact on your family member or friend's emotional and mental wellbeing. Offer to help in any way that you can, whether it is doing errands, providing a listening ear, or simply being a shoulder to lean on. Ask them what they need from you and be sure to follow through. The most important thing is to be there for them, listen to their needs and concerns, and show them that you care.
Be present and spend time with your family member or friend.
Sign up for CaringBridge, a free online tool for sharing health updates, news, and inspirational and thoughtful messages to your loved one
Hire a visiting nurse or home health aide for companion care services. This can include: caring companionship and conversation, help with hobbies, general shopping and errands, and reminder services (medications, dates, routines, etc.)
Subscription to a meditation app such as Calm or Headspace to help with sleep, meditation, and relaxation
Spotify Subscription to listen to podcasts and soothing music
Audible Membership to listen to audiobooks focused on self-care and positive mind